Why You Should Incorporate Glass Cabinets in Your Kitchen
July 31, 2019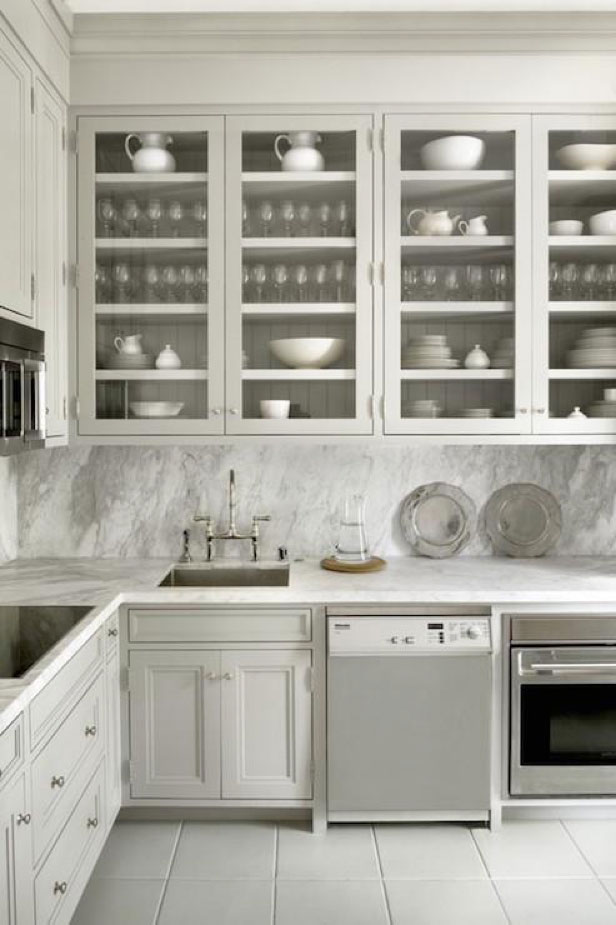 As we've discussed on our blog, one of the biggest design trends on the rise in kitchens is the use of open shelving. While we love open shelving for adding a contrasting material, an unexpected element and a perfect place to display beautiful items both functional and purely decorative, we also recognize that there are a few drawbacks. Open shelving can create a light and open feeling in a kitchen but because of the openness, there's also no protection for the items on the shelves from dust and grease so fairly regular cleaning and upkeep is required. Open shelving also requires a fair amount of editing – meaning that if they become too cluttered, they look messy. It takes a bit of finesse-ing to get the styling just right!
So, what's the best solution when you're looking for that bright and open look but don't want to upkeep and maintenance of open shelving? Well, that's where glass front cabinets are perfect!
Glass front kitchen cabinets are another classic kitchen element that has been around for a very long time and they've managed to stand the test of time. Glass front kitchen cabinets aren't trendy, they're very classic and timeless.
Glass front cabinets are most often seen used in upper cabinets and they are the perfect way to help keep a kitchen visually light while offering a bit more practicality some might argue, than open shelving.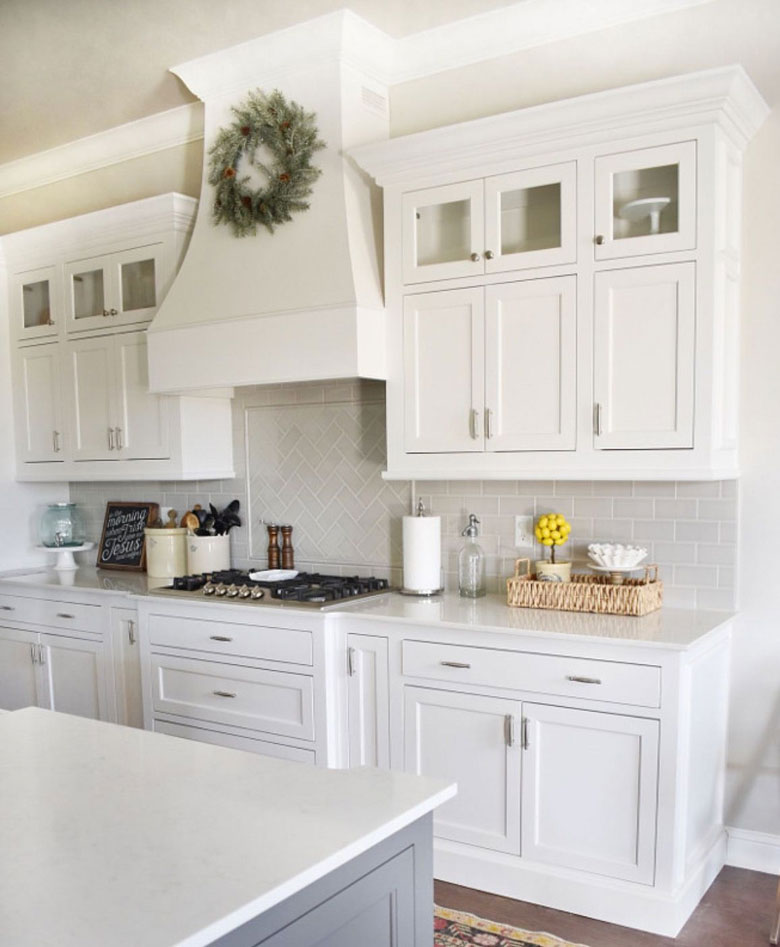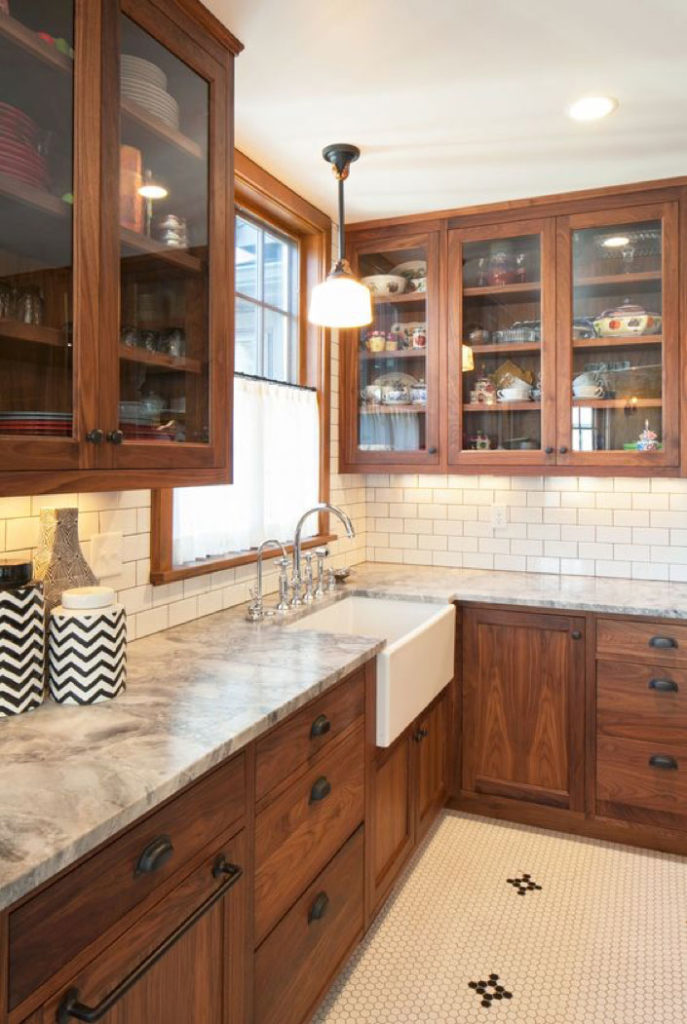 Glass front cabinets are beautiful when used as just an accent for a few cabinets or as inserts in the upper portion of ceiling height cabinets for just a touch of lightness and a change up in materials. For those who are willing to live with their kitchen tools on display, they're also stunning when they're used more heavily. To add even more lightness, glass cabinets look stunning when they're wired with electrical and have lights in the cabinets to provide more decorative light.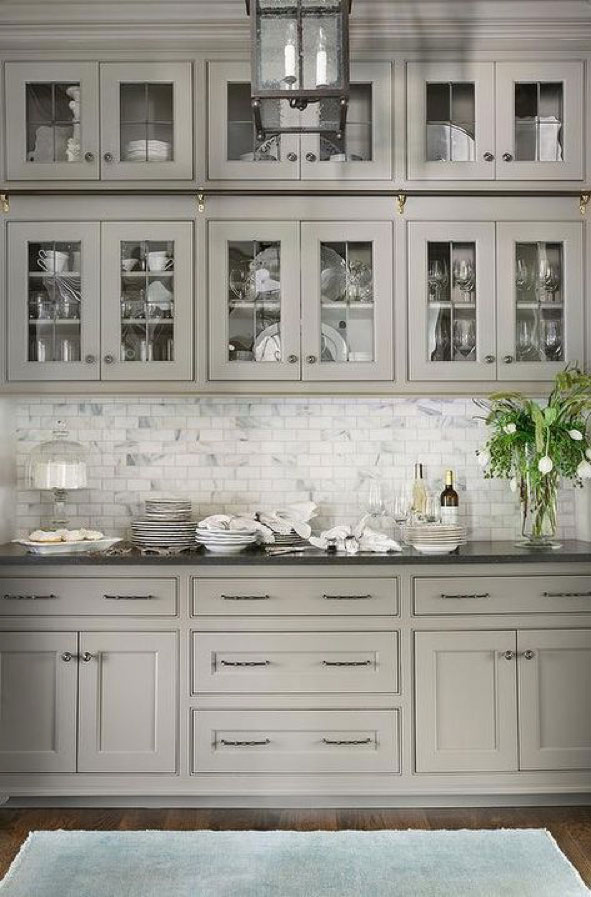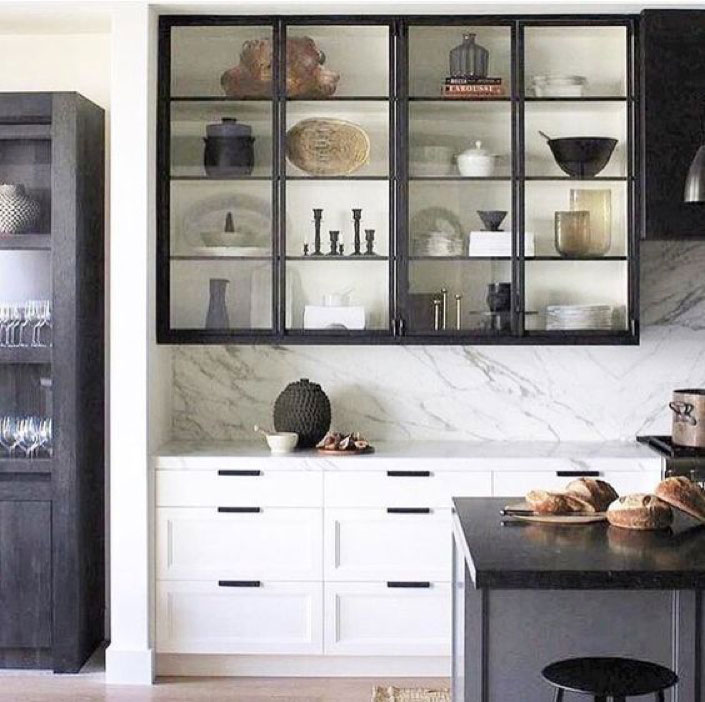 Now, glass cabinets are not without their drawbacks as well. While the glass protects you from dust and grease, glass fronts are prone to fingerprints and they do require a fair bit of editing much like the open shelves do, to keep them looking styled and not cluttered. We recommend selecting a few feature glass front cabinets to store some of your simpler, or prettier pieces that can be kept neat and tidy to avoid looking cluttered. Or, if you like the idea of a glass front cabinet but don't want to have to keep your cabinet neat and tidy, a frosted glass panel, or keeping the glass panels strictly to the upper portion of tall upper cabinets are great compromises.
Glass front cabinets are an absolutely beautiful addition to a kitchen, don't you think?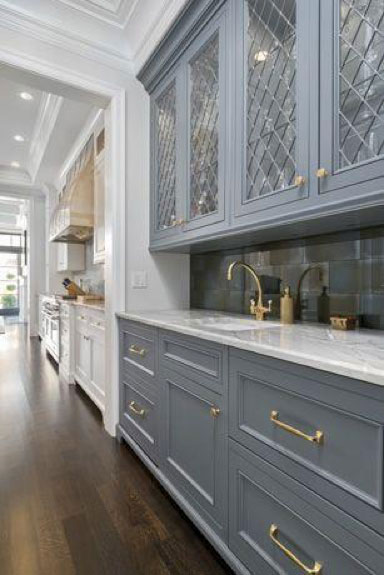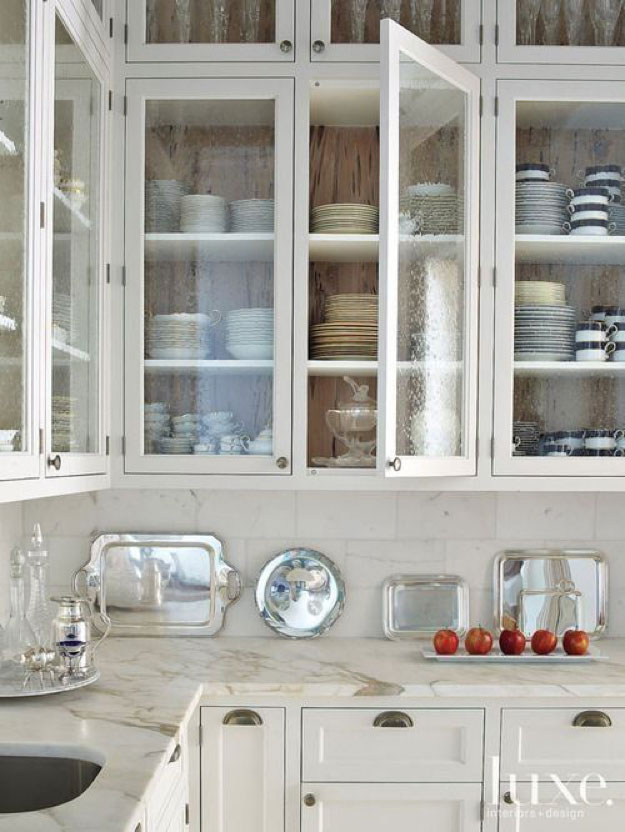 Image Source
Image Source
Image Source
Image Source
Image Source
Image Source
Image Source